Are you interested in working for the 4th largest brewer in the US? If so, check out the opportunities Mark Anthony Brewing offers!
We have recently opened our new, state-of-the-art brewing and packaging facilities in Glendale, Arizona and Richland County, South Carolina. We're currently looking for great people to join our winning team. Check out our open roles today! If something piques you interest… introduce yourself, and we'll be in touch if there's a role that's a good match.
We are a private, family owned business that cares for people and are proud to produce a portfolio of innovative and iconic brands and the best tasting products in the industry. We have revolutionized the flavored malt beverage industry with category-defining brands like mike's® Hard Lemonade, launched in 1999, and America's #1 Hard Seltzer, White Claw® Hard Seltzer.
The Company is a unique blend of entrepreneurial determination and drive with advanced information systems and disciplined focus on creating and making better tasting products that consumers love to discover.  We are a disruptive innovator and true high performer in the brewing industry.
Values and Culture at Mark Anthony Brewing
We know that people drive the growth of our organizational success. At Mark Anthony Brewing, our values reflect our core beliefs, company culture and essential behaviors that differentiates our unique brand.
We value a sense of urgency because our business moves fast and so should we

We value authenticity because we need to stay real

We value focus; why use 20 priorities when you can have 6?

We value humility; there is no room for egos here

We value trust because unless we are trusted and trusting we will not succeed
Communication: I will communicate with impact

Collaboration: I will build trusting relationships, coach, and empower others and develop a winning team

Commitment: I will inspire others by staying engaged, tenacious and energetic

Competence: I will be great at what I do, perform successfully, make decisions and initiate action

Curiosity: I will drive innovation, take risks, facilitate change and continuously strive to learn more
State-Of-The-Art Facilities
A growing company that puts its people first.
As the company grows, so does its inclusive and expressive culture.  If you are curious, collaborative, focused and thrive in a fast-paced environment AND are looking for a long-term role with a company that is transforming the industry – while having some fun – we want you to consider joining our family!
Among our team members, you'll find entrepreneurs, creators and doers. We look for a variety of skill sets, experiences and perspectives and a shared passion in making a difference to help our business grow.
Continuously improving our business also means investing in our employees. Through training, development and career progression opportunities, we ensure that every team member can be their best at Mark Anthony Brewing. And we don't forget to celebrate our successes – big and small. From our annual awards ceremony to our peer recognition program, we value and recognize each contribution made by our team.
We take care of our employees like family. Competitive compensation, comprehensive benefits and an incentive plan with financial rewards based on company, team and individual performance are just a few of the highlights.
Medical/Dental/Vision Health Insurance

Flexible Spending Account and Health Reimbursement Account

Employee Assistance Program

401(k) Retirement Plan with Company Matched Contributions
Paid Time Off and Holidays
Monthly Performance Reviews

Annual Recognition & Awards

Team Building & Recognition Events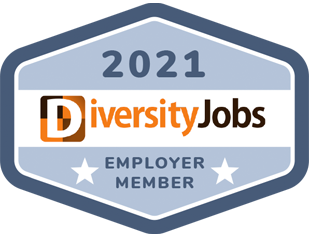 Health and safety at our manufacturing sites.
The health and well-being of our employees at our manufacturing sites is our paramount concern. At our manufacturing sites, we have sourced state-of-the-art automated machinery to ensure that risk is minimized for our team members. Specifically, at our site in Glendale, AZ, we have deployed climate control for our work stations and offices to ensure that our team's comfort and well-being are not compromised. An on-site gym facility is also available for our manufacturing site employees.